DOP Steve Hillicker used FrameDogs to add additional coverage to his filming of Marc Almond.
Marc Almond was performing at Colston Hall, Bristol. Marc did not want the distraction of camera operators close to him while performing.
FrameDogs operator Sam Morgan Moore discreetly mounted 3 GoPro cameras around the stage and used the Sony FS100 and Nikkor 400 2.8 lowlight telephoto lens mounted on our solid Miller Arrow 25 tripod to gain a clean close up from 20meters into the audience.
Steve also operated his own camera gear.
Discretion accomplished.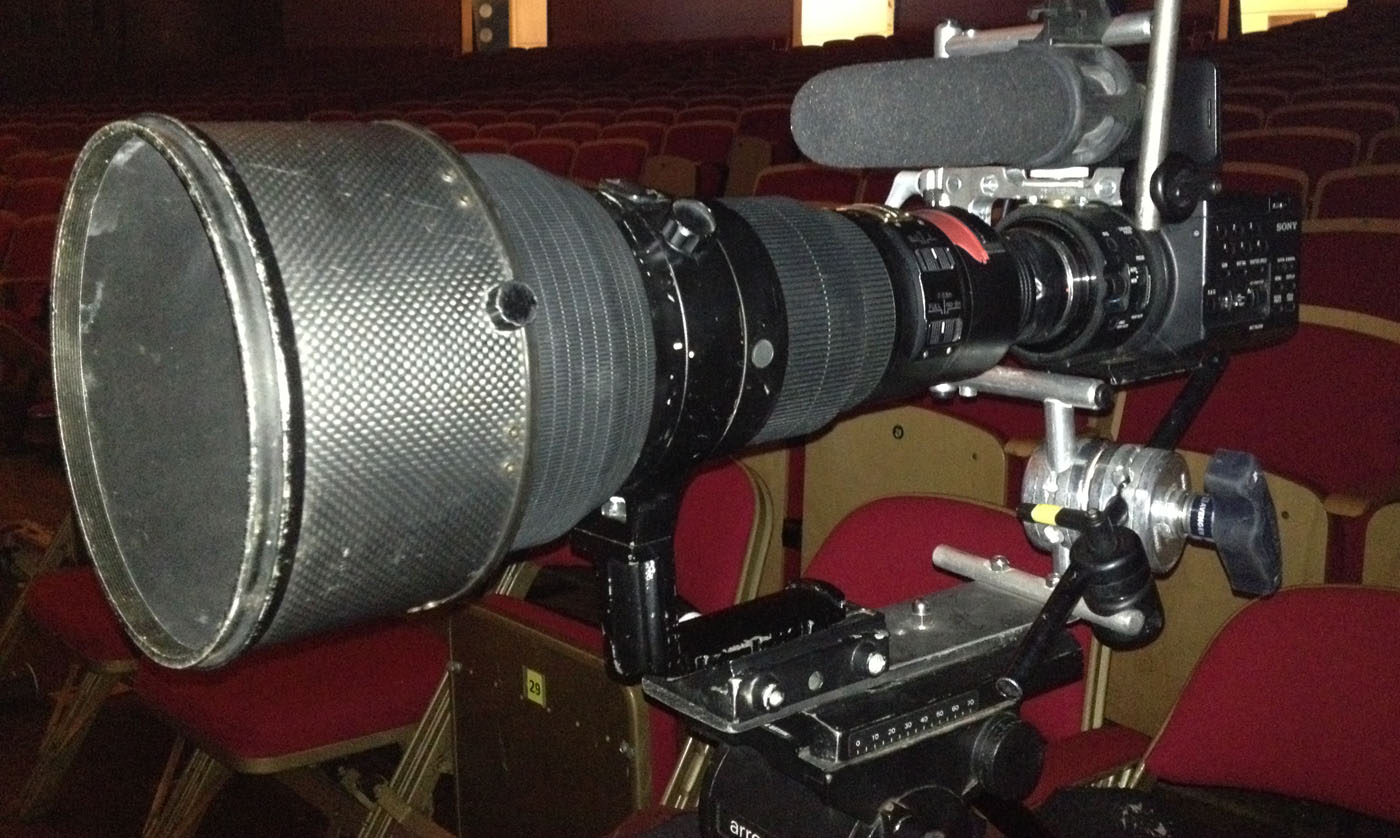 Super long telephoto lens on stable sticks gives a CU from back in the audience
Discreet use of GoPro cameras