Contact sam@framedogs.com 07860 444458
We specialise in rigging smaller cameras, up to FS7 and C300 size, on occasion Arri Alexas and Phantoms too.
A full 100mm bowl systems. 2.4m slider 3.6m track many gripping options.
food overhead camera rig
car interior and exterior rigs
Also
fishtank support with Arri Amera on Lbracket and Hi Hat.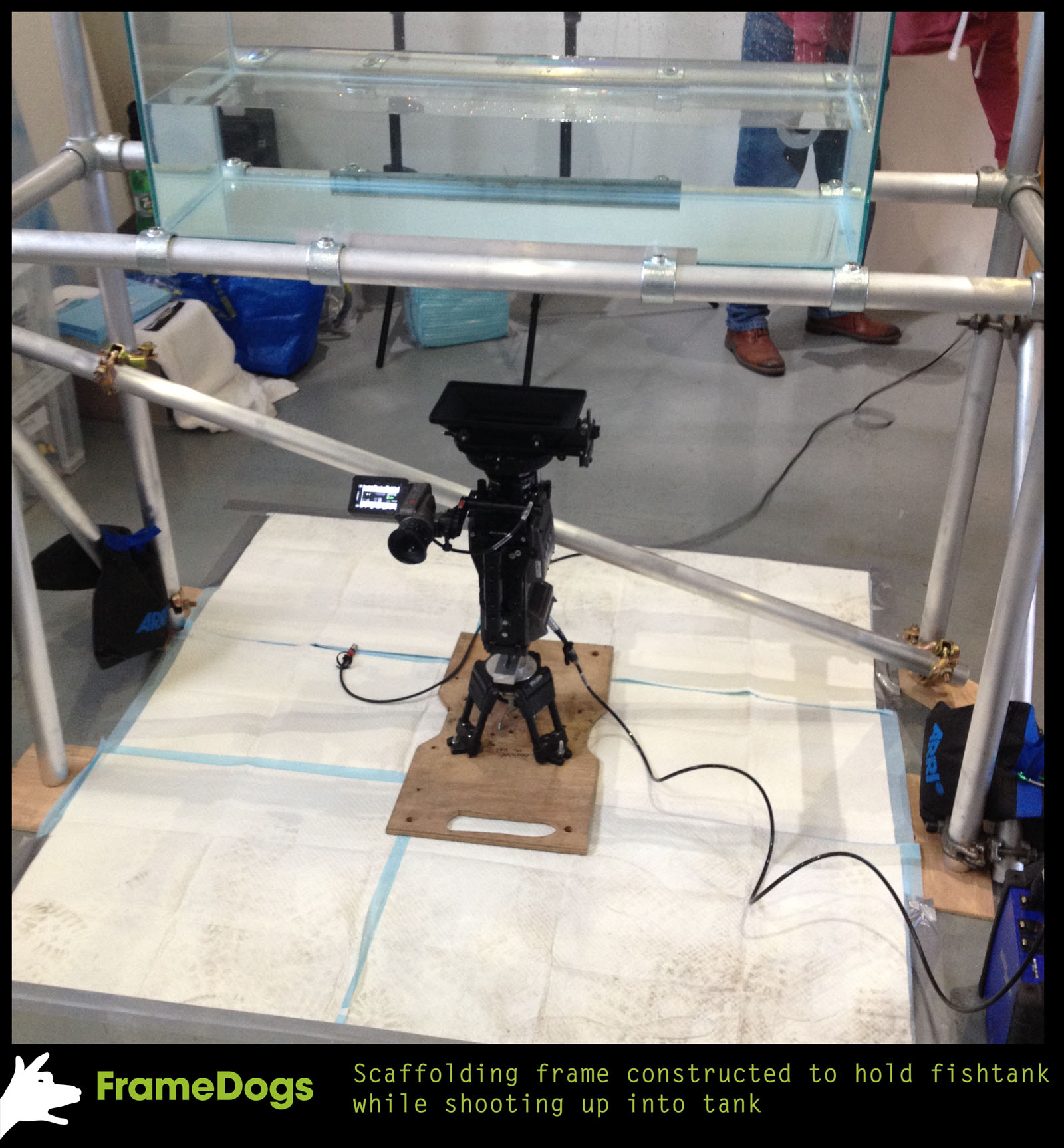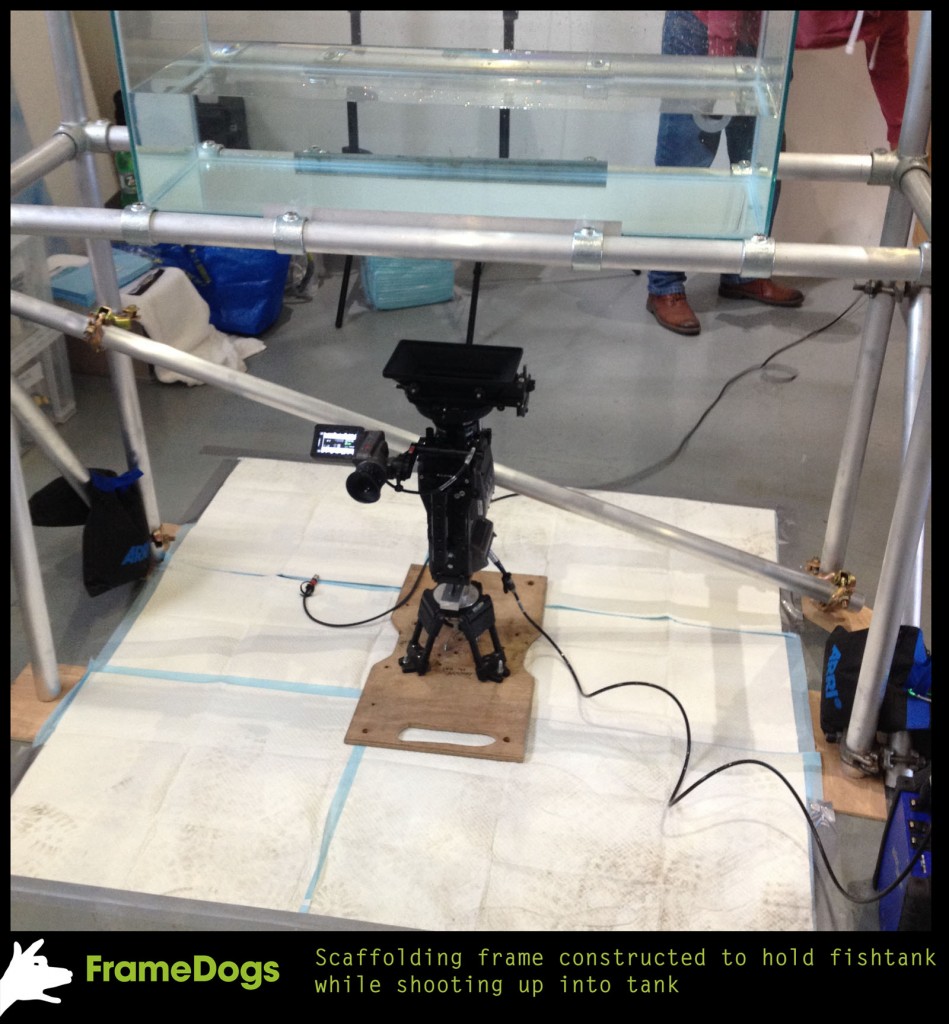 Shooting down onto a work bench