Sam Morgan Moore recently shot the new season attractions for a water slide park in Portugal, working for Portugese production company JuicyLime.
Sam is used to shooting for director Marco and using his FS700 camera.
Sam added two interesting elements to the shoot by fabricating a small waterproof 'steadicam' for his GoPro camera – this enable shooting reasonably smooth 'POV' shots of the rides, The GoPro was also used mounted on head, chest and on a rubber ring. Unusually we also have a water housing for our FS100 camera and were able to shoot in the cinematic S35 format without worry of a splash ruining the camera.
The Talent pose with camera crane and FS700 camera..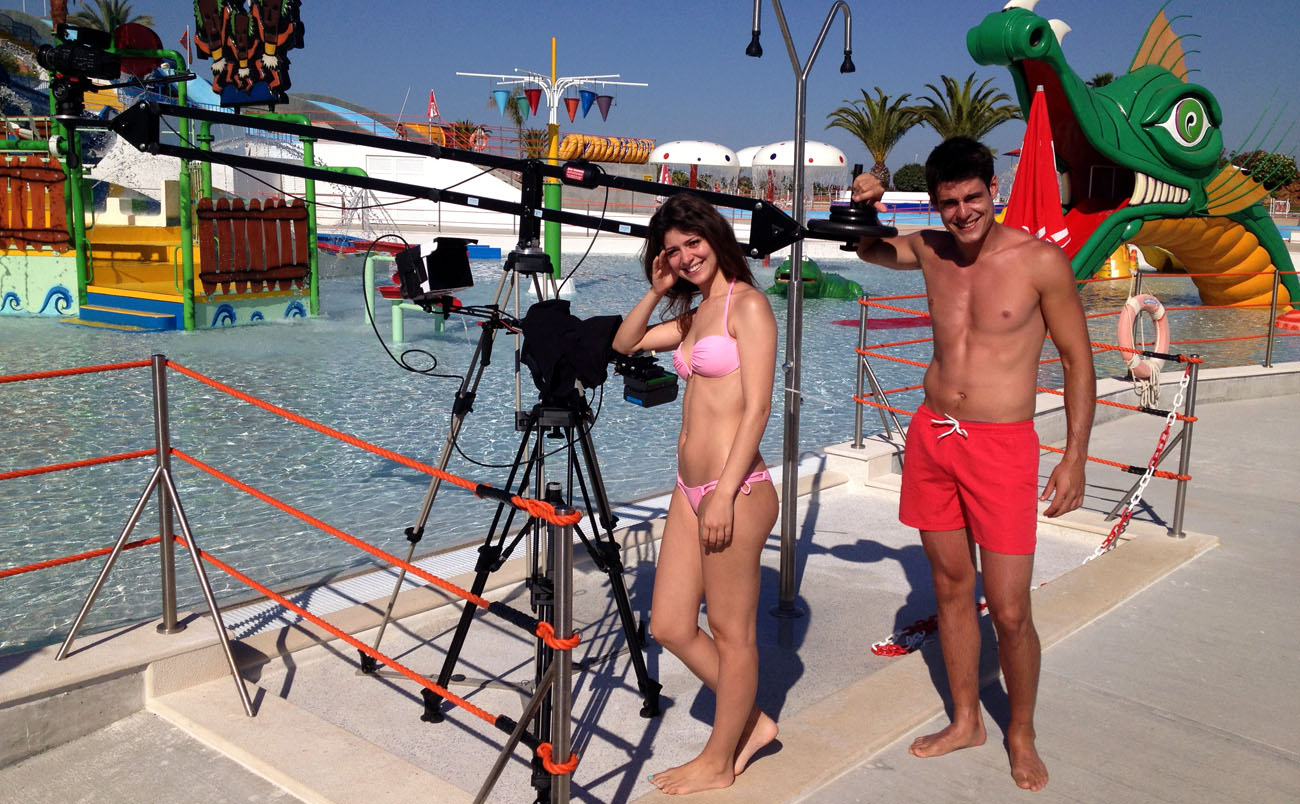 GoPro head mount..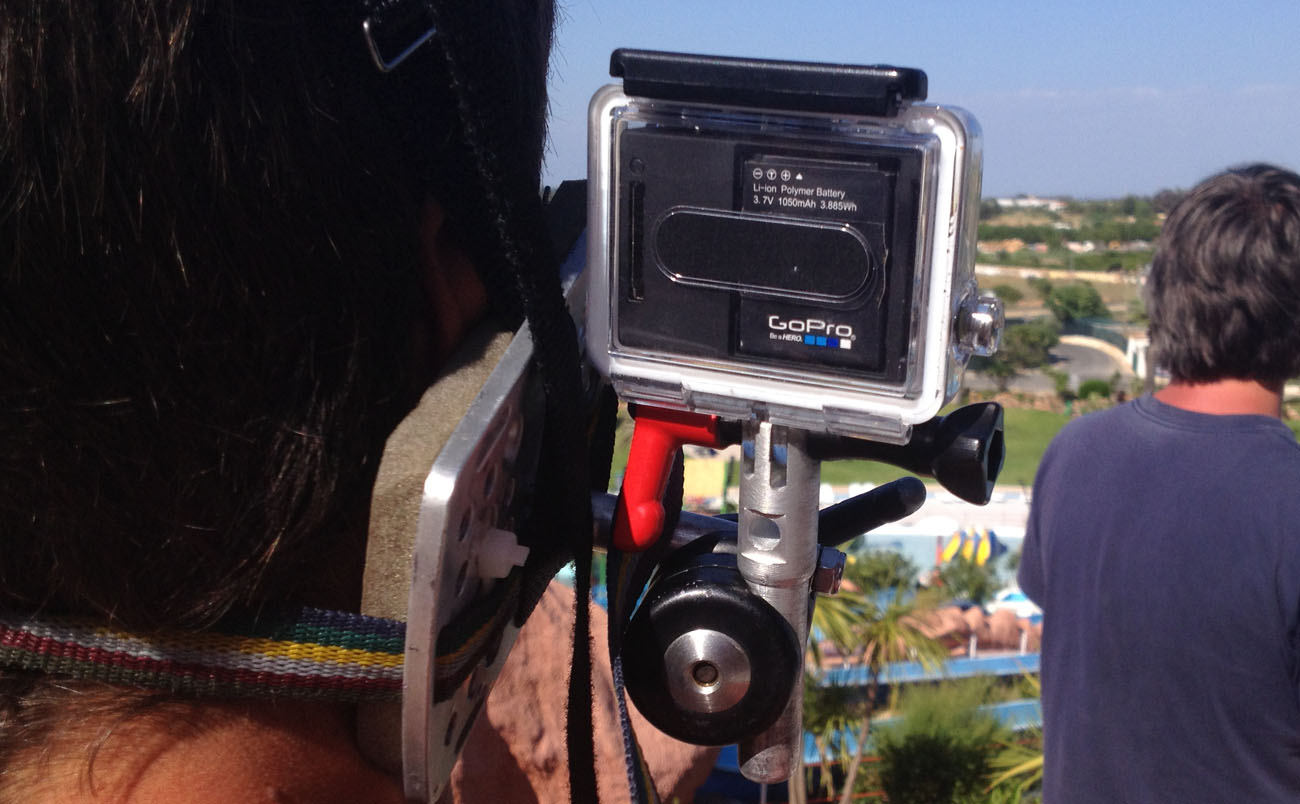 Sam with local crew..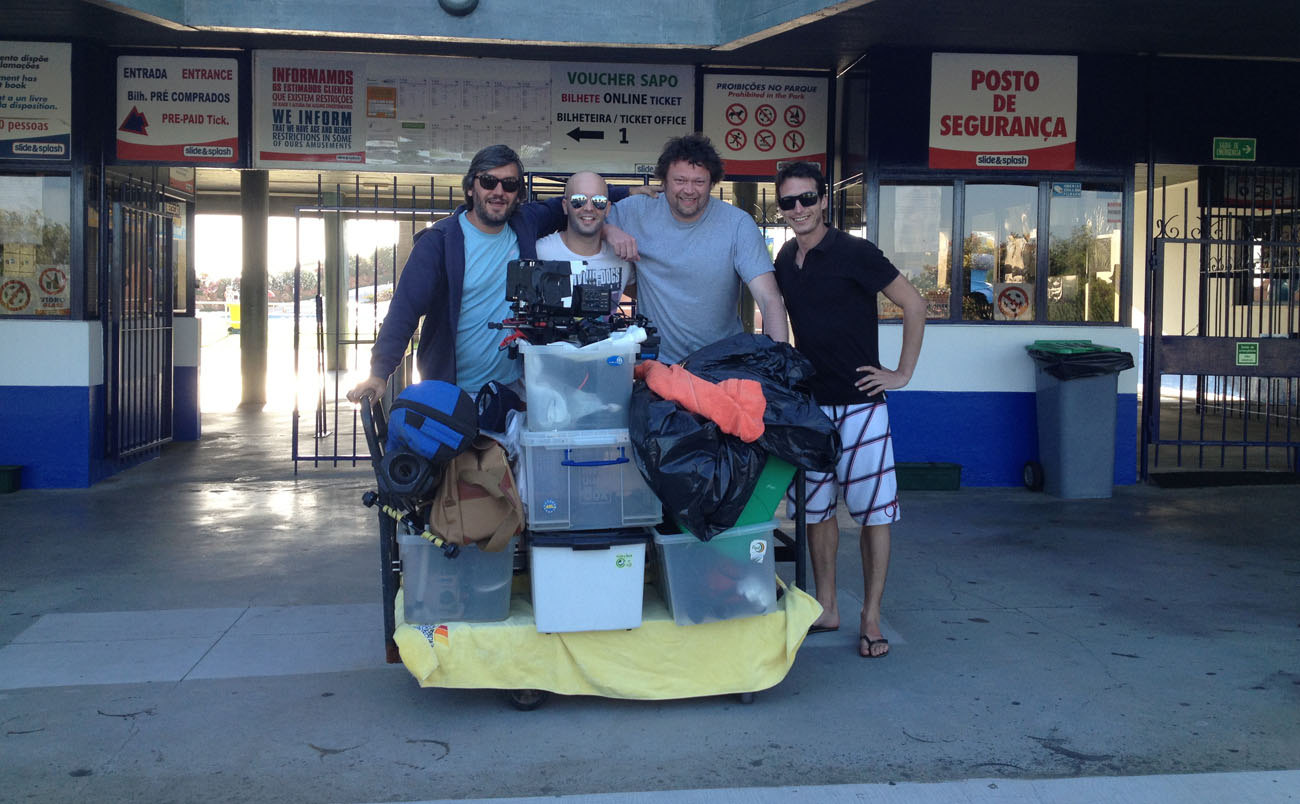 Sony FS100 waterproof housing..
Sam and GoPro..